So you're wondering, why won't he commit to me, and how do I get a man to commit to me as deeply as possible?
You'll find there's a simple answer – but there's also a condition. Don't meet the condition and true commitment is impossible.
The most important step to having a true, committed relationship is to be a compatible match with each other.
It's All About Compatibility
The truth is, trying to make an incompatible match work doesn't ever succeed. When you're not compatible with someone, then no matter what on the deepest level, you won't feel comfortable as people around each other.
When you're compatible with him, you won't be scrambling to figure out whether he loves you.
If you pay attention, you'll notice that the people who are "fighting for their relationship" the most are often in the most incompatible relationships of all.
Take This Quiz And Find Out Right Now: Is He Going To Commit?
Click here to take our quick (and shockingly accurate) "Is He Going To Commit" Quiz right now and find out if he's going to commit to you…


If you have to "fight" for your relationship – it's a huge sign you're incompatible with each other, because the truth of the matter is, great relationships are effortless.
Note that I'm not saying great relationships don't take work – all relationships take work.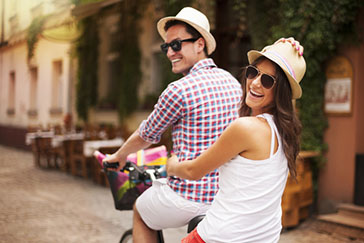 But in a great relationship, the work doesn't feel like work. Both people in the relationship show up every day excited and enthusiastic to put in the work and be with each other.
Even when things are going rough – both people are still on each other's sides – they have each other's backs.
When things get tough, they don't tear each other down, they hold each other up and help each other through it. And every morning, they both wake up wanting to be there.
If you're truly incompatible with him – nothing you do is going to make it work in the end, or make a man who doesn't want to commit suddenly want to commit to you. And if you feel like you have to "fight" for your relationship to survive – chances are it's not going to work out in the long run.
So if you want to know the first step towards getting real, honest love and commitment, it's this: you two have to be compatible with each other on a deep level.
That's the foundation all great relationships are built on, and without it, no matter how much work you put in building on top of it, if the foundation isn't solid, the house will eventually fall down.
What To Do To Make Him More Likely To Commit
Alright – so let's assume you're deeply compatible with each other. Now the question becomes, what can you do to make it more likely that he wants to commit?
There are 3 things to focus on that will make him more likely to commit.
First – focus on being the most attractive version of yourself possible.
There are a lot of ways to be your best looking self – no matter where you're starting from. A lot of it is taking care of yourself, eating a healthy diet, and getting regular exercise, as well as getting good with your makeup.
Here's the trick: don't try to change what you can't control. Instead, only focus on the things you can control.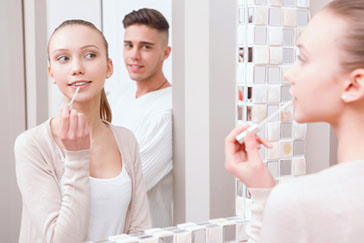 In the end, what really matters is that you're making your best effort to look good – and that you feel good about how you look.
Insecurity will always kill attraction, no matter what someone looks like. I can tell you that in my life I've met incredibly "conventionally" attractive women that have done nothing for me – because they still felt so insecure about themselves.
At the same time, I've felt extremely attracted to women who society would not call "beautiful", but they owned their presence and were happy with who they were – and that attitude was more deeply attractive than any superficial outer beauty.
Support Him On A Deep Level
If you want him to want to deeply commit to you – he has to feel like you're on team. He has to feel like you have his back – and that you connect with him and support him on the deepest level.
The way to connect with a man on a deep level and to stop him from withdrawing and pulling away is to recognize what he's trying to do in his life – and to recognize the potential in him for him to be the best possible version of himself that he can be.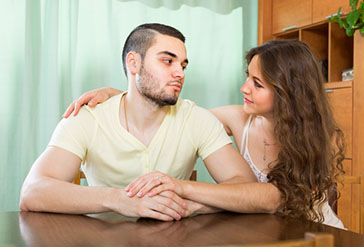 All men want to be the best version of themselves that they can be – but few reach it. And the few who do almost always have an extraordinary woman in their corner – one who truly gets who he is and who truly understands what he's trying to do with his life.
And you can bet that those men would never want to face a day without having the woman who understands them in their corner.
So if you truly understand him – and help him become the best version of himself he can be, he will feel a deep desire to commit to you and join your lives together.
Now, there are some women who might hate this advice, and tell me, "This is such misogynistic crap. You're telling women they have to bend over backwards and do everything for a man while he gets to sit back and do nothing."
To those women, I would say this: you asked me how to get a man to want to commit to you. I'm telling you the … (continued – Click to keep reading Foolproof Ways To Make A Guy Commit)