Recently, I had a close friend come to me and ask, "I've had 3 guys disappear on me after we went on what I thought were great dates… why is this happening? Is it me?"
It's actually what inspired me to write this article.
Each time, the guy talked about wanting to go on a second date – even about what they might do or when they might do it.
And then, nothing. Nothing but radio silence from the guy. No call, no text, no second date.
Why?
Why ask her on a second date if they had no intention of going on one?
And most importantly: why does this keep happening over and over?
more: How To Know For Sure If A Guy Likes You Or Not
I'll get this out of the way first – if you're wondering why guys keep disappearing on you… I've got the answer.
Take The Quiz: Does He Like You?
Click here to take our quick (and shockingly accurate) "Does He Like You" Quiz right now and find out if he likes you…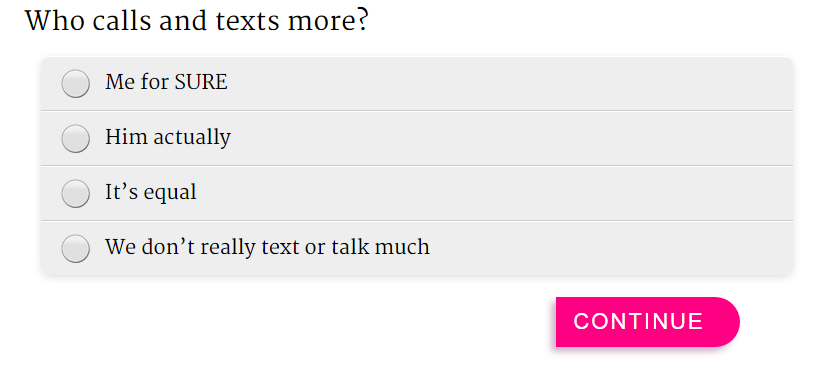 The Real Reasons Guys Disappear After A First Date
I've heard people say that maybe the guy didn't want to hurt her feelings, so he pretended to want a second date and then disappeared.
And while that might happen once, the chances of it happening 3 times in a row are remote. That means that something else is probably going on.
more: What Do A Guy's Excuses Really Mean?
So with that said – there are a couple of reasons why a guy might talk about a second date but wind up not calling you:
1. Either he actually likes you and wants a second date with you, but he thinks you're not interested…
2. Or you're making a subconscious mistake that a lot of women wind up making that makes him want to disappear.
Let's start with #1, I'll get to #2 in a second…
more: Big Signs A Guy Doesn't Like You
Reason #1: He Thinks You're Not Interested…
If he actually really likes you and wants to go on a second date with you, but he's not calling you…
The most likely scenario is that he thinks you're not interested – meaning he's picking up on some signal that he thinks means you don't like him.
As guys get older and more experienced, they realize that it's usually always better to just assume their partner likes them (up to a point of course).
more: Here's How To Make Him Treat You Like A Priority
But some guys never develop the confidence to make that assumption, and so they look for signs to figure out whether you're interested or not.
In my experience, a guy will think that these signs mean a woman isn't interested in him:
If she's not smiling during the date
If she's texting or talking on her phone (without it seeming important or being apologetic about it)
If she's not really talking with him and only doing the minimum to hold up her end of the conversation
If she's showing disinterest in talking to him and looking for any sort of distraction (by looking around the room or checking her phone a lot, for example)
When a guy gets one or more of those signals, it could mean that he thinks you're not interested. So rather than ask you out again and risk getting rejected (especially because he thinks you're not into him in the first place), he simply never calls you again.

more: 9 Signs He's Really Not All That Into You
That's the first reason a guy might not call you back after a first date. Now let's get to the second…
Reason #2: He Thinks You Came Across As Too Eager…
This is a subconscious mistake that many women make without even realizing it.
What does "too eager" mean? Women come across as too eager when they signal to a guy that they're not happy… and that they're looking for a relationship to make them happy.
more: The Exact 8 Things Every Man Really Wants In A Woman
Obviously, it's hard to imagine a woman saying, "I hate my life right now, maybe if we start dating I'll feel better."
But it's much easier to imagine a man getting that impression subconsciously, from several things said over the course of a date.
For instance, if she talks about how tired she is of being single, or talks about feeling depressed recently, then talks about wanting to get into a relationship – it's a huge signal to a guy.
more: Why Guys Might Not Call Back After A Date
That signal says, "I want to use this relationship as a lifeline to feel better and make me happy." And that's the biggest turn off in dating that there is.
A relationship should never be the thing in your life that makes you happy – it should be something positive that you add to an already positive lifestyle.
In other words: relationships should always be the icing on top – never the cake.

Men (and women) ask questions and feel each other out during dates. They get a feel about how you live your life, whether you're generally happy or not, and what your overall attitude is.
If you're not happy with your life – if you're unhappy about your job, or you're getting tired of spending time with your friends, or you're unsatisfied with your lifestyle – he's going to pick up on that.
(Just like you would pick up on a guy talking about how stuck he feels playing video games in the basement every day).
If he picks up that you're not happy with your life, it's going to make him not want to get into a relationship with you. Most guys don't want the responsibility of being the only source of happiness in their partner's life.
more: Dating Fails: Why Guys Disappear On You
How To Avoid This Deadly Mistake
If you think there's a chance you might fall into the second category (where you're coming across as too eager)…
Then it's a very smart idea to put your effort and your attention into making your life more fun.
Try out new hobbies (or get into old ones that fell by the wayside). If you're tired of your friends, try making new ones or getting in touch with old ones that might have fallen of your radar.
The important point to remember is to try to enjoy yourself – do the things you love doing that make you happy and "light you up inside."
more: The Top 10 Reasons Why Guys Suddenly Vanish
When you do that, your life become the "cake", and the relationship will be the "frosting" – and guys will be able to sense that.
And the truth is, a woman feeling relaxed, confident, and happy is the most attractive thing she can possibly do with a man. It means that you're already happy and you're looking for someone to share your life and your happiness with.

That's a huge signal to a guy that dating you is going to be something that adds joy and pleasure to his life – and gives him an opportunity to share his happiness and joy with you as well.
When two people with that attitude find each other – they build a relationship together that lasts.
I hope this article helped you understand the real reasons guys disappear after a great first date. It's a question I get asked a lot, and most of the time it's because of unconscious things the woman is doing that are making the guy lose interest and pull away without even realizing it… even if he was really interested in her in the first place. If you suspect he's pulling away from you then you definitely need to read this before it's too late and he's gone forever: If He's Pulling Away, Do This…
Want to find out if the man you want really likes you? Click here to take our quick (and shockingly accurate) "Does He Like You?" Quiz right now and find out if he likes you…
Take The Quiz: Does He Like You?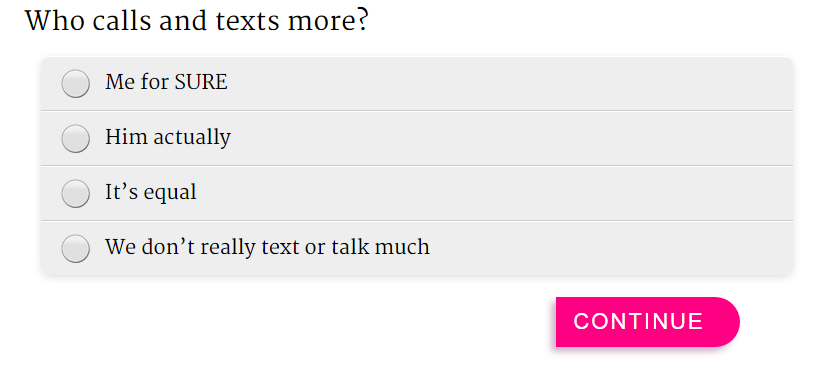 In summary…
The Biggest Reasons Why Guys Disappear After A First Date
He thinks you're not interested in him or in going out with him again
He's picking up on some signal that he thinks means you don't like him
He thinks you came across as too eager to get into a relationship
He doesn't want to lead you on